Fully accessible
Ideal for smaller meetings and workshops
Flexible layout
£20/hr for commercial use
£10/hr for community business/enterprise
Just a small group? Starting out? Get in touch for a per person rate.
View full details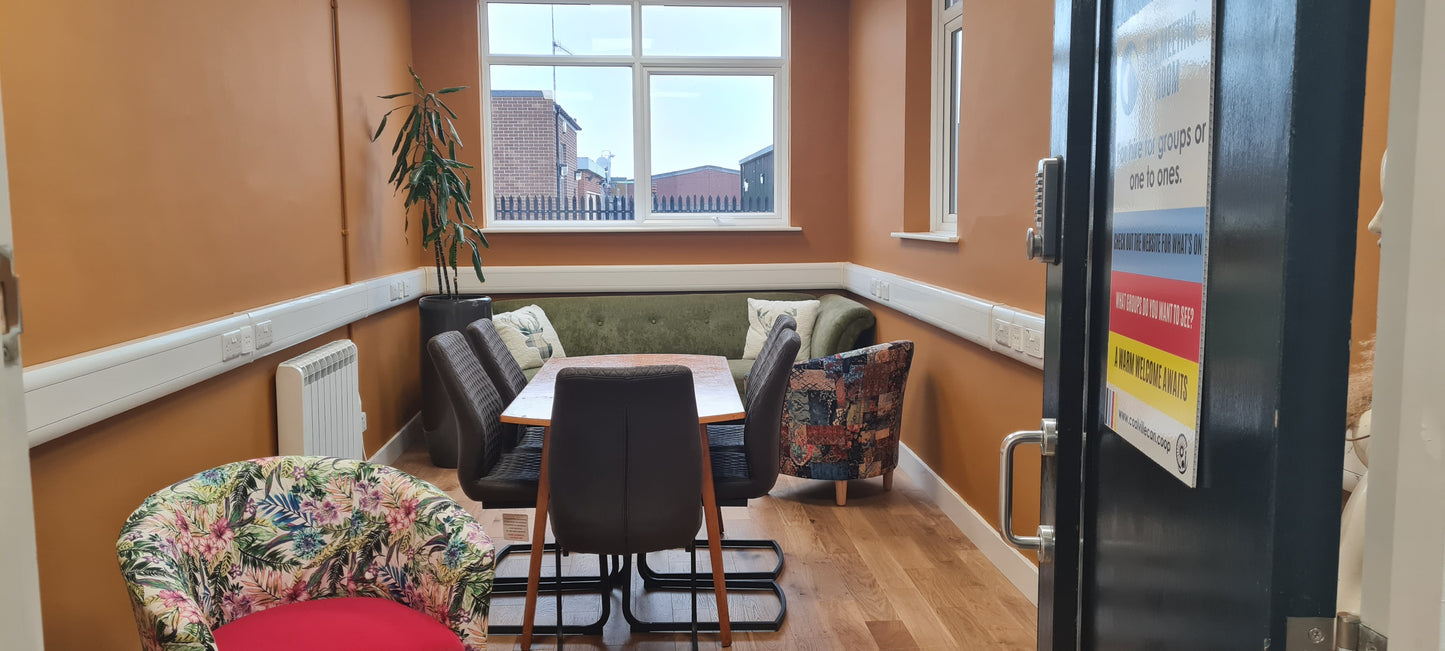 All our rooms can be booked flexibly to meet your needs.
Interested in a space? Please get in touch below and we can reserve your room.
Contact us to discuss spaces for hire